17 Day Crossing the Antarctic Circle
Booking Dates
05/23/2023 through 12/12/2024
Travel Dates
05/01/2021 through 12/31/2024
Provider
Kensington Tours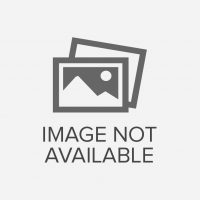 17 Day Crossing the Antarctic Circle
A spectacle of polar wonders reveal themselves as you follow in the footsteps of legendary explorers.
Prepare for 13 spectacular days in Antarctica, where immense icebergs and whales will leave you awestruck. Marvel at species upon species of seabirds and observe penguins as they care for their chicks. The season's milder weather may have created a path through the sea ice south of the Antarctic Circle, where you'll visit remote research stations. Join your knowledgeable Expedition Team in lectures, ice cruising, and landings along the way.
Kensington Tours creates private trips from the world's finest ingredients. Tailor-made with care by your personal Destination Expert, your personalized trip is always a one-of-a-kind experience made just for you. Expert local guidance and 24/7 service come standard.
Setting foot on the 7th Continent is a polar achievement relatively few experience in their lifetime. Even more rare is the incomparable milestone that's achieved when a traveler crosses the iconic Antarctic Circle. Navigating south of 66°33′ S is-for most guests-the highlight of the 13-day itinerary Crossing the Circle: Southern Expedition. Savor views of dramatic ice formations, humpback whales swimming alongside the ship, leopard seals diving beneath your zodiac, penguins sliding off icebergs into crystal waters, or giant petrels soaring above the crackling sea.
| Day | Description | View All |
| --- | --- | --- |
| Day 1 | Buenos Aires | Details |
| Day 2 | Buenos Aires | Details |
| Day 3 | Buenos Aires | Details |
| Day 4 | Buenos Aires To Ushuaia To Antarctica To Antarctic Cruises | Details |
| Day 5 | Beagle Channel To Antarctic Cruises | Details |
| Day 6 | Drake Passage To Antarctic Cruises | Details |
| Day 7 | Drake Passage To Antarctic Cruises | Details |
| Day 8 | South Shetland Islands To Antarctic Cruises | Details |
| Day 9 | Antarctic Peninsula To Antarctic Cruises | Details |
| Day 10 | Antarctic Peninsula To Antarctic Cruises | Details |
| Day 11 | Antarctic Circle To Antarctic Cruises | Details |
| Day 12 | Antarctic Circle To Antarctic Cruises | Details |
| Day 13 | Antarctic Peninsula To Antarctic Cruises | Details |
| Day 14 | Antarctic Peninsula To Antarctic Cruises | Details |
| Day 15 | Drake Passage To Antarctic Cruises | Details |
| Day 16 | Drake Passage To Ushuaia To Buenos Aires | Details |
| Day 17 | Buenos Aires | Details |